It is said that Cascais is the perfect place for Surf.
You learn to Surf in the nice waves of Carcavelos.
When you are Good, you go to Guincho. (sometimes can have big waves!)
If you are Crazy you surf in Cabo Raso, check this video: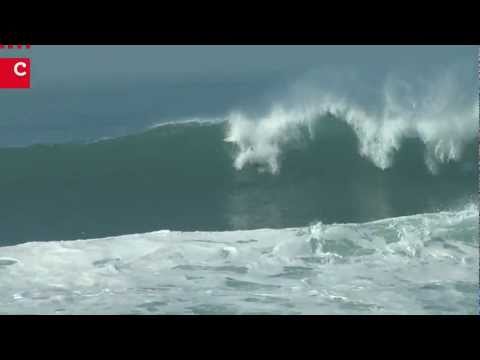 Ruben Gonzalez, Surfer from Cascais, 4 times National Champion
PS – once again, Don't try this one , unless you have a Great health insurance!!!
If you want to have Surf Lessons, here are 3 good Surf Schools
–Moana Surf School :  here
–Outside Surf Project : here
–Cascais Surf School & Camp:  here
More about Guincho Beach here
(Cabo Raso, the lighthouse,  just 2,5 km before arriving to Guincho)